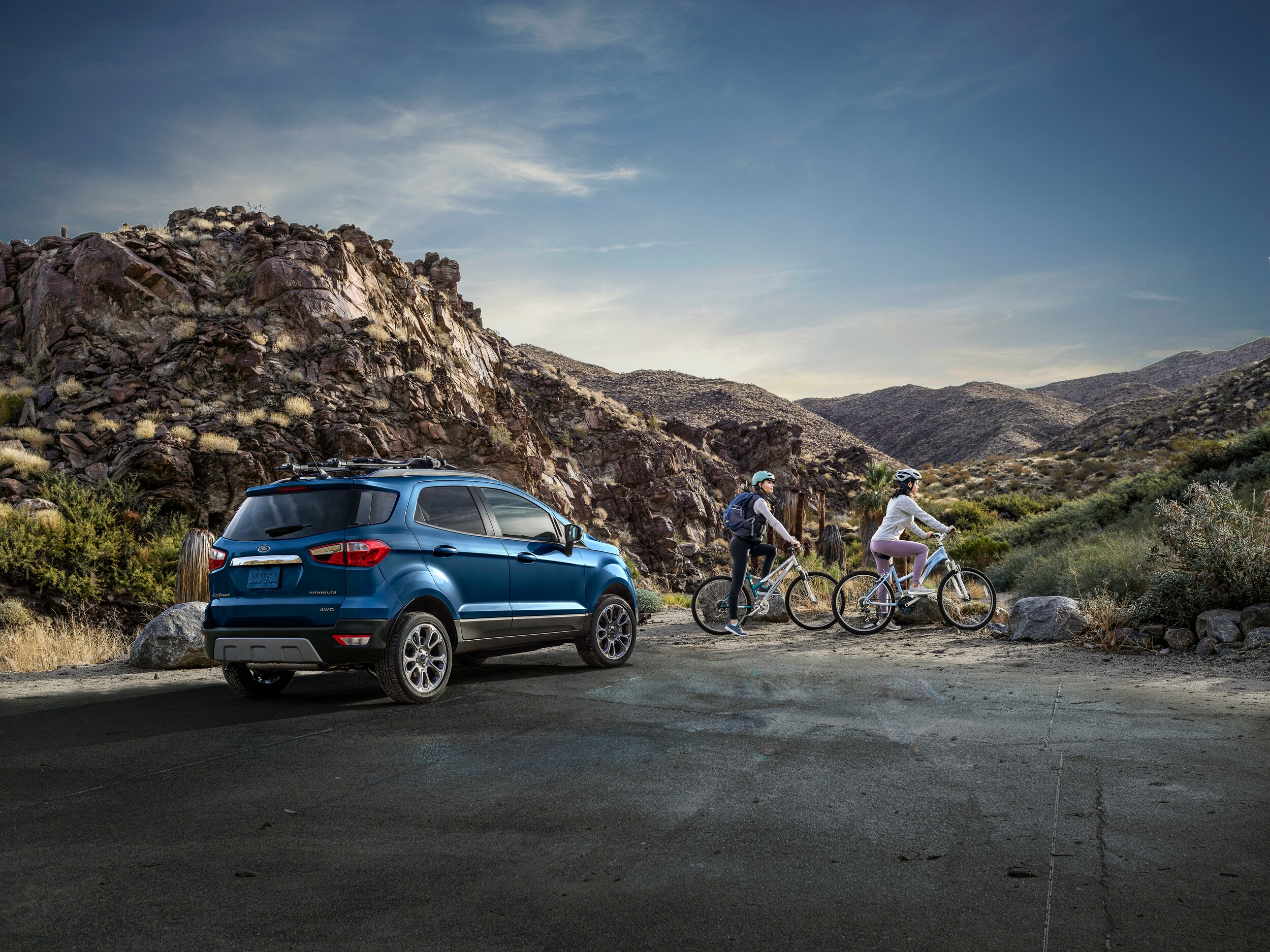 ?
Spring cleaning doesn't just apply to your house and property. Your trusty Ford vehicle needs dusting off and loving care after the long, harsh winter. Our service department performs a staggering array of spring maintenance operations on vehicles that they receive. The following are the most common spring checkups and repairs that your new or used Ford may require.
Tire Rotations & Changes
Tire rotations are a good idea after every 5,000 to 7,500 miles. Depending on your drivetrain, your Ford's tires receive uneven wear, which can diminish traction and handling.
Rotating tires to different positions on your Ford results in treadwear that's even across all four tires. This prolongs tire lifespan and ensures reliable traction.
If your tires are winter tires, you should have them changed before spring. Winter tires are softer than other types of tires for enhanced traction on icy roads. These same tires degrade quickly in warmer weather. If your tires are all-seasons, all the more reason to have them rotated after the pounding they take on frosty winter roads.
Under the Hood Inspections
Winter pushes even heavy-duty Ford vehicles to great limits. Before spring gets into full swing, it's a good idea to have your belts, hoses and fluids checked. An undercarriage inspection and full vehicle cleanup, including interior detailing, are also advisable.
Motor Oil & Filter Change
Motor oil keeps your engine rocking like a champ. It lubricates your engine and picks up impurities that then get lodged within the filter. After a long winter, motor oil and the filter are usually quite dirty. Dirty motor oil and a dirty filter significantly compromise your engine's ability to perform.
Brakes, Battery & Wipers
Brakes, battery, and wipers put in serious work during inclement weather. It's wise to make sure each component is in good shape for the coming season. Depending on age or condition, one or all components may need tuning or changing as well as a refill of their respective fluids.
Air Conditioning
Better to know your Ford's AC is operational before the high temps of spring and summer become an uncomfortable reality. A springtime maintenance appointment is just the time to confirm that your AC is where it needs to be.
Schedule a service appointment for your Ford today. Our dealership service department is up and running, happily serving drivers better.