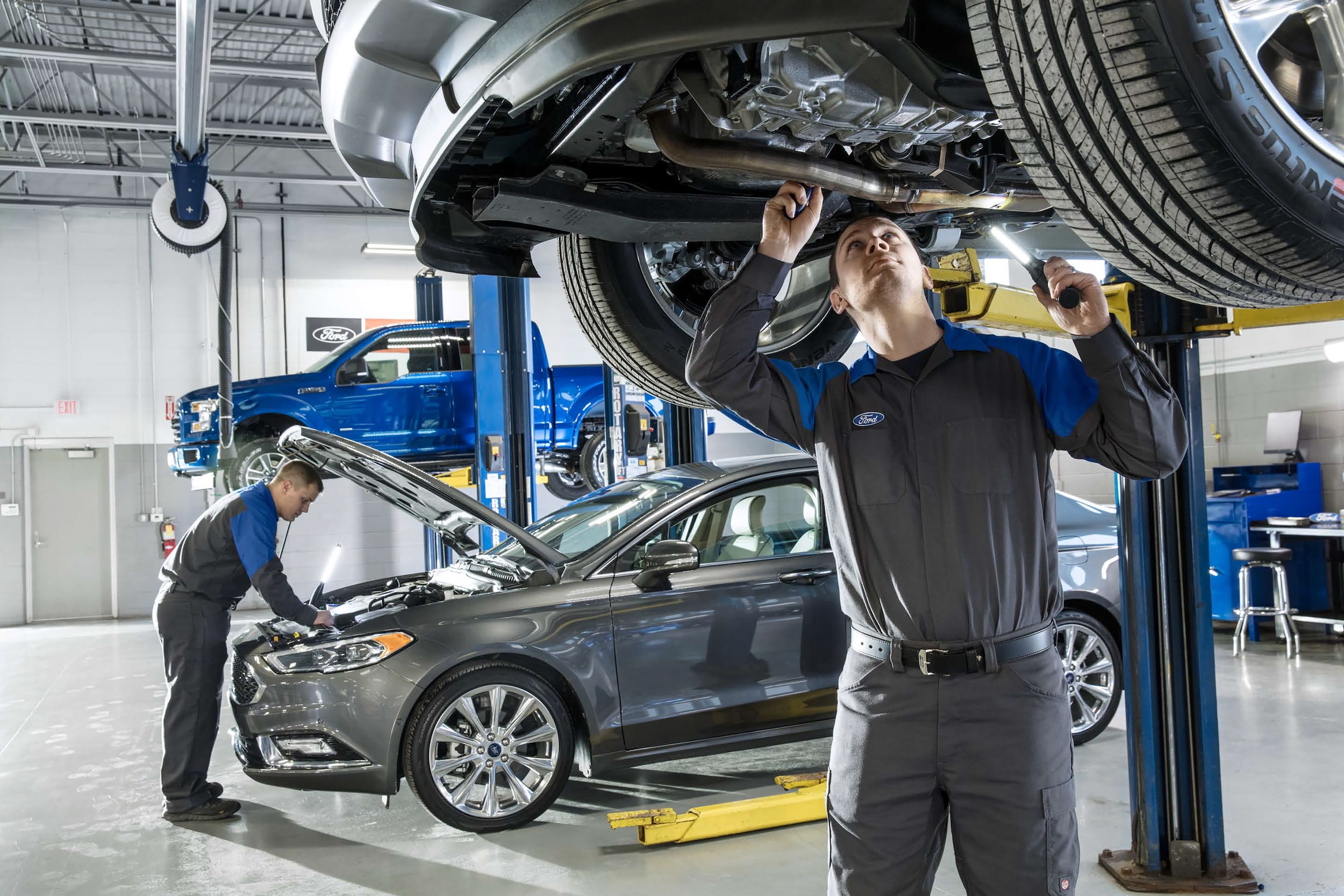 ?
Once you have a reliable vehicle, routine service appointments ensure it lasts for a long time. There are many places you can take it for maintenance, but our Ford dealership may be the best place for you. We are knowledgeable about what your vehicle needs and can assist you in a prompt, cost-effective way. Even more, we have made our process easier for you by giving you a way to schedule your service appointment online. Here are the reasons to do so straight away.
Convenience
As you go about your day, you may find yourself struggling to keep up with your to-do list. No matter how much you plan, there can always be an unexpected task to come your way. If making a call with us seems more than what you can handle, reach us online instead. Our online scheduling process is easy and only takes a moment to complete.
Accessibility
Although we happily assist our customers throughout the day, you may need to reach us at a time outside of our business hours. Fortunately, you can use your computer or mobile device at any time of day to access our online scheduling tool. Choose an appointment that best works with your schedule, and our service team will gladly provide the care your vehicle needs.
Simple
Our straightforward scheduling process is designed to get you back on your way quickly. You only need to provide information about your vehicle like its model and year as well as the type of service you are needing.
One way you can free up some time for yourself is to get multiple services done during one trip. Oil changes and air filters need to be handled every 3,000 to 7,000 miles. Yet, you can allow us to thoroughly inspect your engine, transmission, suspension, and brakes while you are already here.
While the web-based scheduler is available to save time, we are always pleased to answer your call. If you have further questions or concerns about getting service for your vehicle, reach our Ford dealership by phone or email.